Our History
An era ended when the sadly unfit for purpose Marsh Hill Junior and Infant School in Erdington was demolished. The building dated back to the 1930's.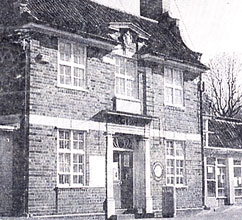 On the 70th anniversary of the school, old pupils were invited back for a last look round and the building work for the new school started.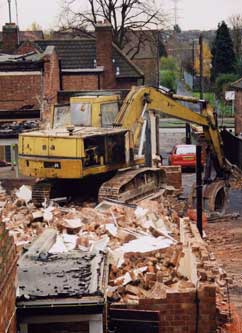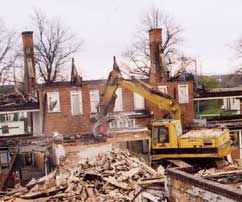 Whilst the new school was being built, 400 pupils were housed in temporary facilities. The new school was built and is maintained by the building firm 'Galliford Try' in a joint partnership with the council.
Photographs From the Past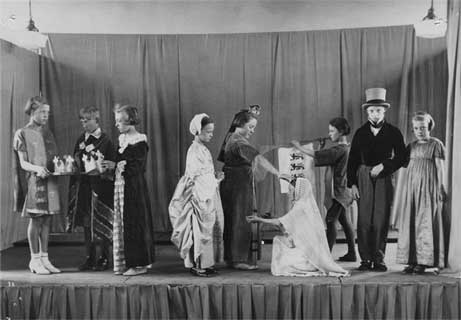 We think the photo above is a school pageant from 1935.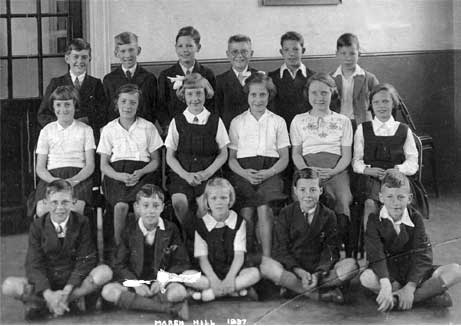 We think this is a photo of Marsh Hill School from 1937 of children who passed the Grammar School Exam.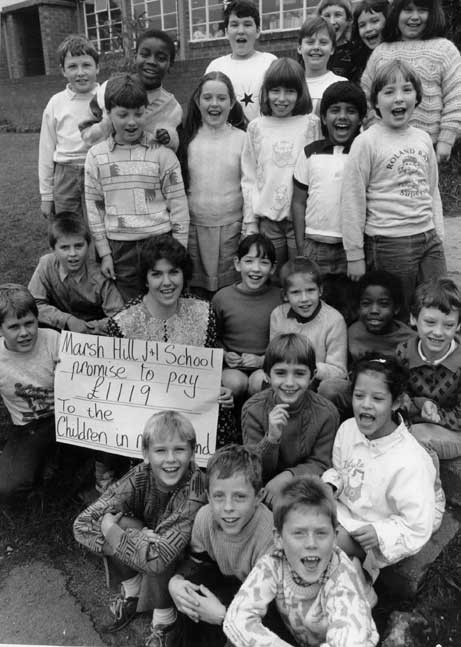 A sponsored spell in for Children In Need in 1987.