Eco Committee Potato Growing Competition
The ECO Committee are taking part in a grow your own potatoes competition (growyourownpotatoes.org.uk). As you can see from the photographs the children are all very keen and have planted seed potatoes in four sacks with either Rocket or Jester varieties in them. We are looking forward to watching them grow and we are making sure we all take turns in keeping the potatoes watered. Fingers crossed we will have a bumper harvest to weigh in in June and that we will win the competition.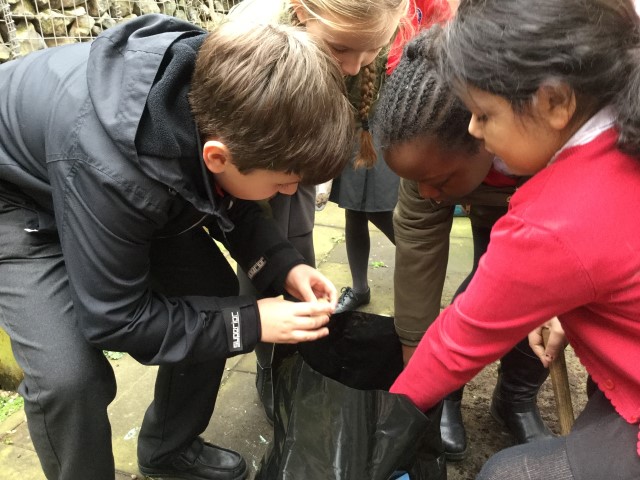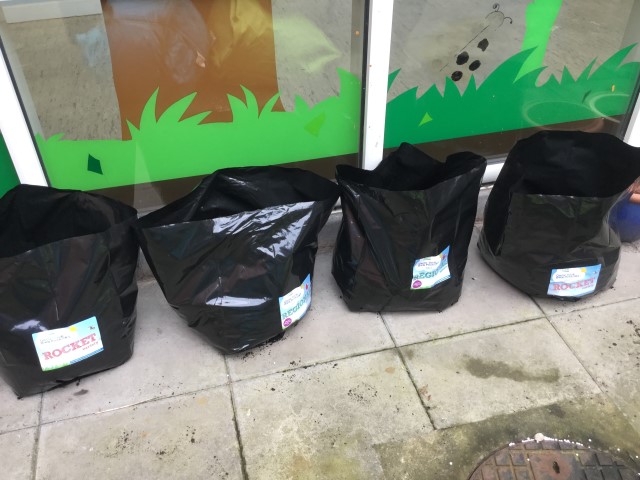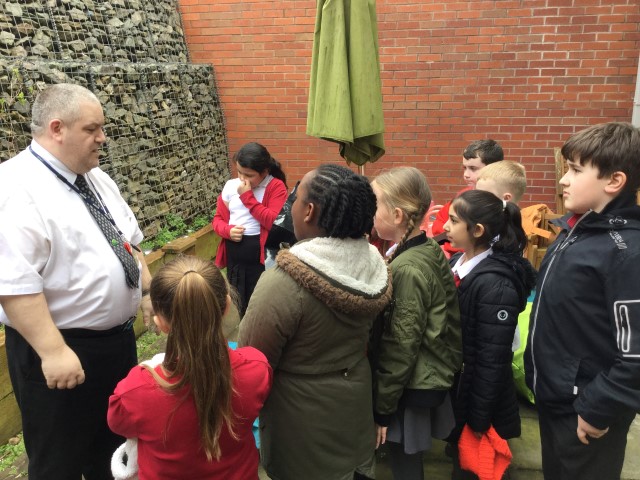 Welcome to the Eco Page on our website. Marsh Hill has an Eco Committee which are a group of dedicated individuals from the school community. It consists of four members of staff and pupil representatives from each class from Year Two up to Year 6. The Eco Committee meet every week to discuss all things Eco. Our slogan is Marsh Hill C.A.R.E.S.
C – Carbon Footprint
A – (taking) Action
R – Reduction/Recycling
E – Environment
S – Saving the Planet
The Eco Committee have ultimate responsibility for the school allotment on Marsh Hill. This is a brand new, exciting project where the children will be learning about sustainability. We look forward to sharing our progress with you.
With great pleasure we can now begin the building work at the school allotment during the next few weeks as we have received the £10,000 grant funding from Tesco Bags of Help. Children from the Eco-committee have been working on plans for the Allotment and have been visited by the Chair and Treasurer from The Marsh Hill Allotment Committee to discuss these. The Eco-committee visited the site and have drawn up comprehensive plans for the future to include growing their own produce whilst encouraging the use of environmentally friendly equipment and plants which should be sustainable for the future. We all look forward to tasting the fruits of their labour!
Current Project – The Big Switch Off
Our current school campaign is called The Big Switch Off. We are encouraging everyone to turn their lights off to save energy when they leave a room. The pupil members of the Eco Committee performed brilliantly in assembly to showcase the project to their peers.