A Partnership Approach
How do we work with you to identify your child's needs?
We involve you in all decisions and listen to your views, as parents/carers and we involve your child in decisions about their learning. We ask for your permission to involve other professionals to work with your child. The content of their involvement is confidential and is only shared with you and relevant members of staff. We can support you in contacting organisations who can give advice and support.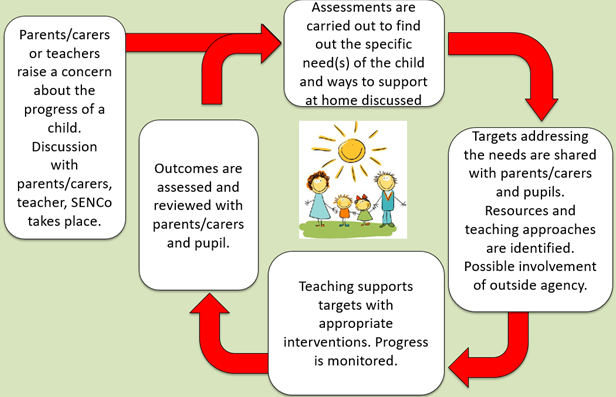 Here are some of the things we do to make sure your child is listened to and are involved in decision-making: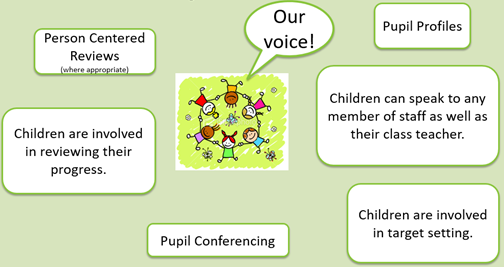 Here are some comments made by children who have participated in our interventions . . .
From a Year 4 pupil: "I enjoy working in different ways. The adults listen to what I need help with."
From a Year 2 pupil: "We always do fun activities that help us to learn."
From a Year 3 pupil: "I am always asked how well I think I am doing."